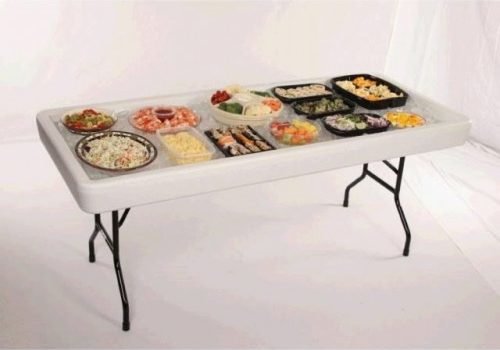 White Fill and Chill Table
Dimensions – Outside 73" x 31" x 6 ½" Depth
Dimensions – Inside 69" x 29" x 3 ½" Well Depth
Material – High-Density Polyethylene
Weight capacity – 500 lbs.
-The table is designed to hold ice keeping food and beverages cold.
-It has a tapered bottom and features a two-stage drain system.
-Steel legs lock in place to provide superior strength but collapse for storage.
-Use indoors or out.
-Weight capacity 500lbs, including 75 to 100 lbs. of ice.