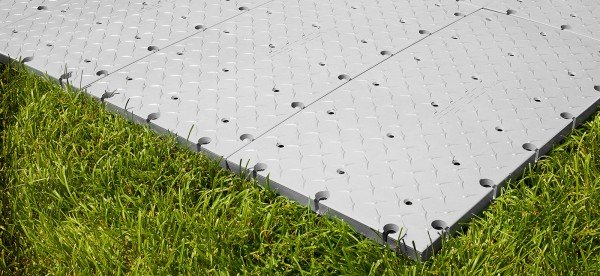 Snaplock Subfloor (1 Sq Ft)
Subflooring is used with the dance floor when your event is being held on turf or a uneven surface.
The "Basic Rule of Thumb" to keep in mind when determining dance floor size is that usually about 40%- 50% of your guests will dance at any given time.
Below are a few of the most popular sizes for dance floors. Grass Surface Prices include a Subfloor.