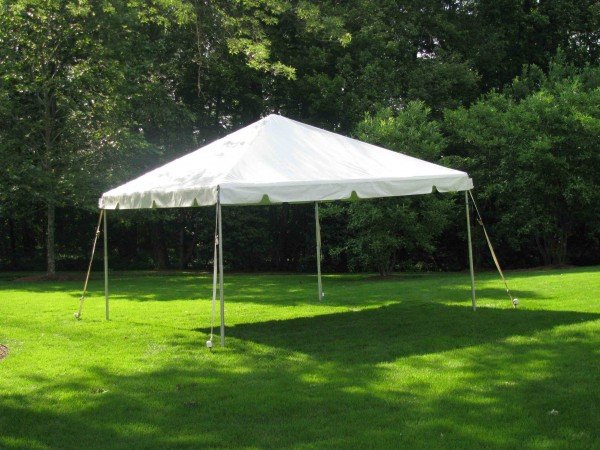 16x16 Frame Tent




$250.00

Please Call To Reserve This Item

A 16x16 Tent is perfect for small parties with less than 30 people. Also great for vendors or caterers that may need a little more space than our 10x10 tents offer.
Concrete Ballasts

are required to secure the tent if we are not installing on Grass.
A Fire Package is required by the Local Fire Department when installing in Public Settings.
Floorplans and Configurations for 16x16 Tents

16x16 Tent with Pole Covers to Extend Covered Patio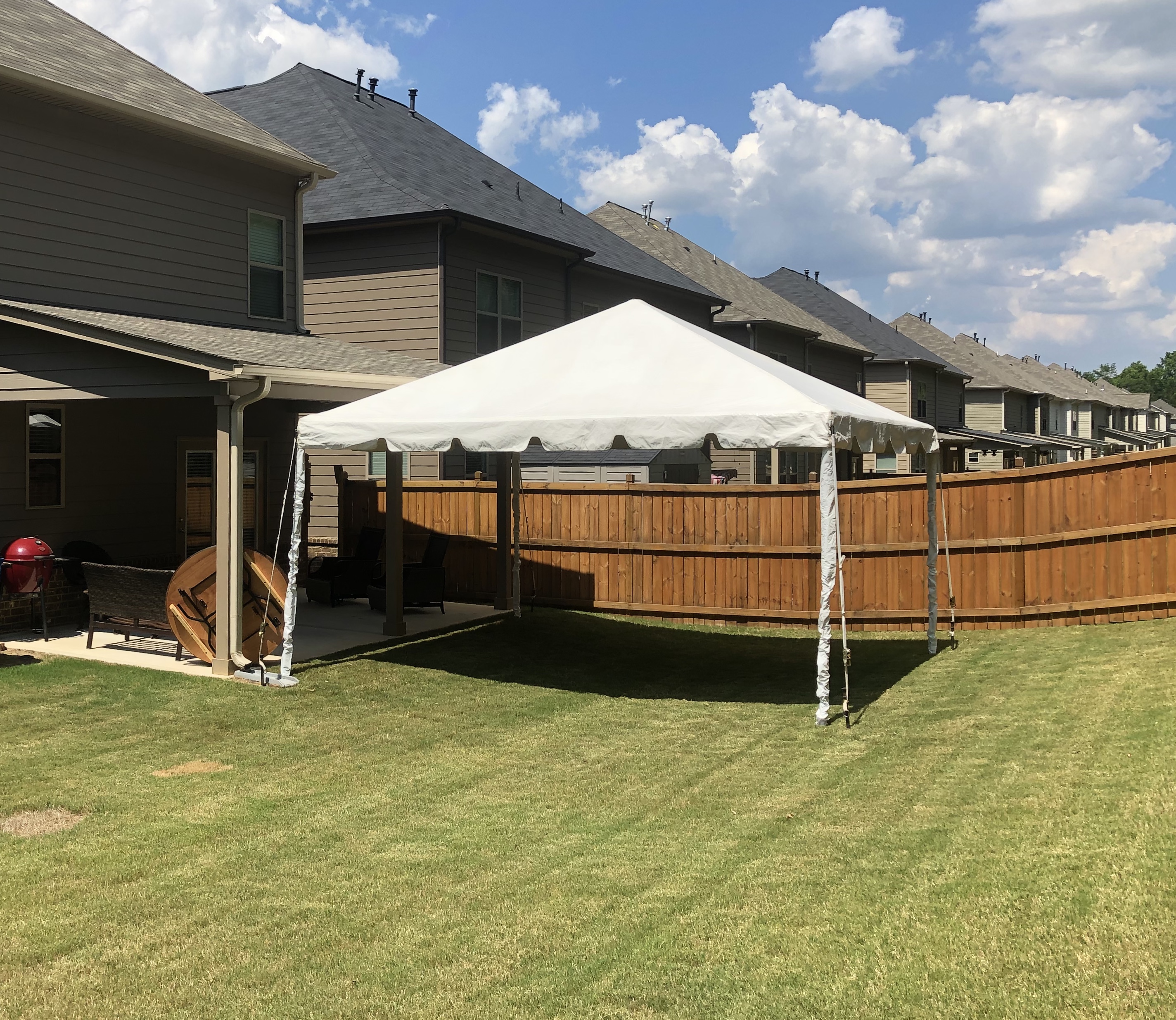 16x16 Tent Package with Black Linen for Retirement Party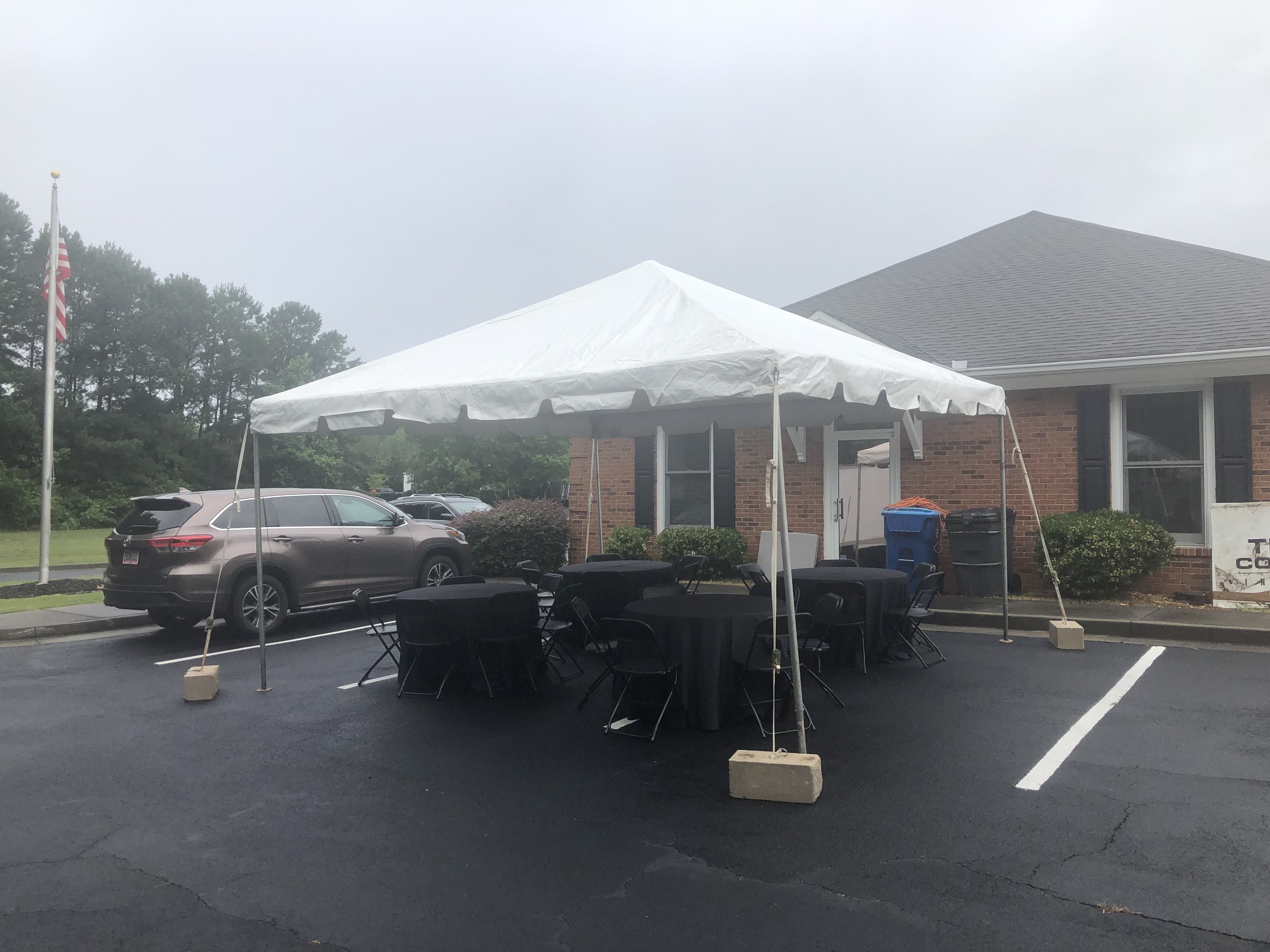 16x16 Tent with Fans & Lighting for a Band by the Neighborhood Pool