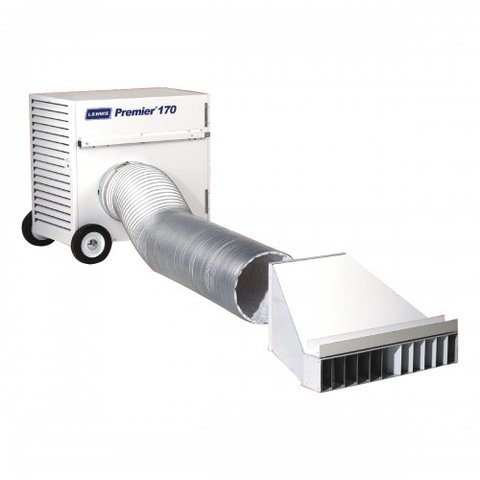 LB White Tent Heater
Dependable Heating and Air Circulation System for any Tented Event.
From Elegant Weddings to Company Parties, the Heater can be placed inside the Tent, or the Heat can be ducted in from the outside.
Enclosed tent with Tent Heater will increase Temperature 25-35 Degrees. 170,000 BTU.
Rental includes (1) 100LB Propane Tank.