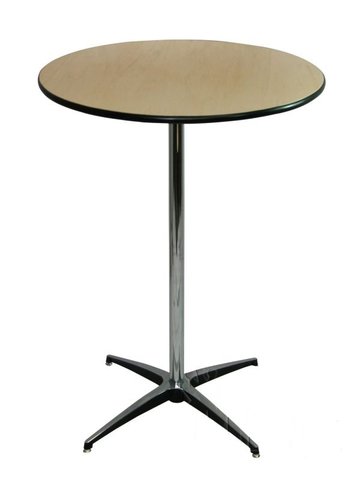 30" Round HiBoy or Bistro Table
With Long Pole - HiBoy Cocktail Table
The height is 42" tall for people to stand around or use with barstools.
For Linen, use a 30" Spandex, 120" Round for the Draping Look, or 132" Round with a Chair Tie
With Short Pole - Bistro table
The height is 30" tall and ideal for a wedding sweetheart table, a sign-in table, or a children's table. Can be used with any of our standard height chairs for sitting around. Typically used with 3 chairs per table.
For Linen, use a 30" Spandex with a Chair Tie, or 108" Round with a Chair Tie